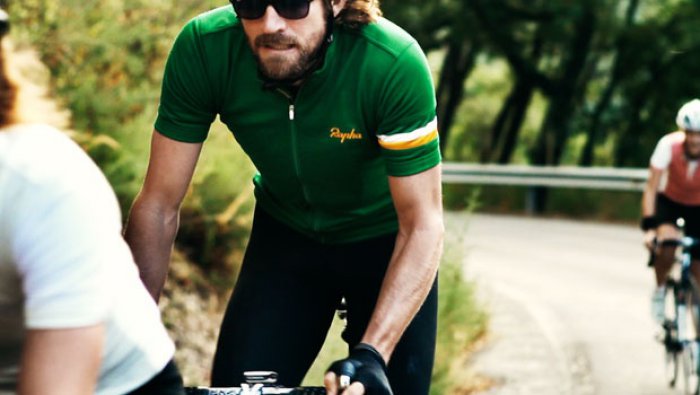 The wonderful world of cycling allows riders to challenge themselves, make friends and explore, furthermore cycling acts as an outlet for freedom of expression.  The latter can be attacking on a climb, winning a sprint or the simple act of showing up looking damn fine in some sweet cycling kit.  2016 saw some of the most unique kits released from cycling companies worldwide.  From flashy bright designs, to funny logos and everything in between, there was something everyone wanted to buy to suit their riding style as well as their personality out on the road. Here are a few of the best cycling kits of 2016.
A Few of The Best Cycling Kits of 2016
MAAP
MAAP was one of the biggest Instagram sensations of the year and produced some of the best cycling kits of 2016.  MAAP is keen on the geometric shapes and thick blocks of colors.  MAAP is also the title sponsor of the Continental team State of Matter MAAP.  MAAP Tilt Jersey
La Passione 
La Passione is an Italian company that does simple, yet sleek cycling kit designs.  Their stuff is top-end quality, affordable and minimalist.  Summer Square Ciclamino Jersey
Team Dream
This California based cycling kit company has a super cool west coast style in the form of funny logos and playful colors that many other companies have since adopted.  Team Dream has some of the best cycling kits of 2016 because of their chubby bobcat logo sneaking its way onto all the clothing as well as their large line of on point accessories like socks, vests and hats.  Team Dream Purple Compression Bib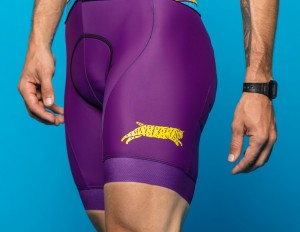 Rapha
A best cycling kits of 2016 list would simply not be complete without the addition of something from Rapha.  Rapha is known for its high quality, tight race-ready designs, comfortable clothing and how freaking cool it looks.  Rapha is very popular on social media making most riders jealous with its beautiful photography of people riding in amazing locations.  Rapha is also one of the main sponsors for the UCI pro team Canyon/SRAM. Canyon/SRAM Core Jersey
Attaquer
Attaquer's style is a blend of out-there and attention-drawing, yet doing so in a good-looking way.  Their kits are some of the best of 2016 because they will compliment the rider looking to wear something different from the norm and to look fantastic while doing it.  Attaquer utilizes a lot of camo and bright colors, and has a really kick-ass logo of a skull with its tongue sticking out while wearing a bike helmet. Attaquer Core Brush Blue Jersey
The look good, feel good principle not only applies in the work place, but also onto the bike.  With some of the best cycling kits of 2016, you will not only let your own personality shine through, but you will look pretty killer winning the Saturday bunch sprint, or simply sipping coffee afterwards in some of these bright, colorful and uniquely designed kits.