Top 10 reasons to date a cyclist:
If the cute guy/girl who just asked you out spends his/her weekends on a bike, don't hesitate to say yes! Here is why:
1. Two words: bicycle shorts.
2. Cyclists are good with their hands… learned from years of honing bike-maintenance skills.
3. Cyclists don't accept defeat in any arena!
4. No lazy bums here, just toned ones.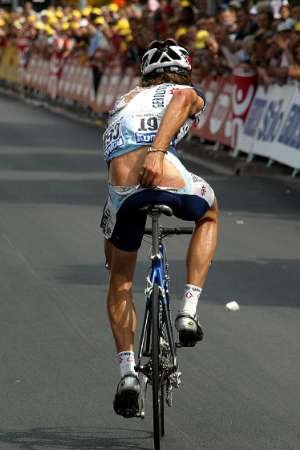 5. Sexy Legs!
6. Cyclists are "endurance" athletes! They can go all day… or night long!
7. Cyclists are committed to accomplishing their goals.
8. Cyclists love to ride.
9. Groups are encouraged.
10. Spandex… need I say more?
What are some of your reasons to date a cyclist? Do you have any reasons to add to the list?