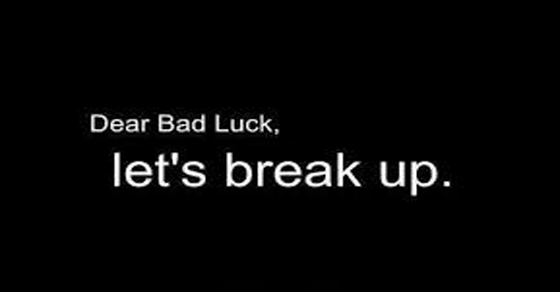 You know how they say bad luck comes in threes? It's possible that I'm the poster child for this superstition.
And all those people who say, "there's no such thing as a bad workout" can shut it after my bike ride today.
So here's the good part. I didn't die. I only almost did.
There was nothing unusual about the ride today at the start. I was riding during lunch with my normal group from work. Same peeps I always ride with. One of two routes we always do.
Five minutes out I flat. It's my front tire, so at least it's an easy change. We have a slight mishap that results in change one exploding in all of our faces, but we get it right the second time and we're rolling.
Other than the headwind on the way out, it's a great ride. Hot, flat and fast, and before we know it we're at the turn around ready to head back.
With the wind at our back we're flying. I'm riding with two stronger cyclists so they give me some double draft love. At one point I look down and we're going 22 mph and it feels easy. I actually felt the need to double check that someone didn't replace my chamois with a rocket.
Nope, no rocket. Wind, legs and a great draft.
Then out of nowhere, a rogue missile launches itself down my shirt and I'm greeted with blinding pain on my right… Boob. What the… oh, not a missile. A bee!
Having never been stung before my reaction was two fold. One, holy mother of God this hurts like HELL. Two, I really really hope I'm not allergic.
After swearing like a sailor I let my cyclist friends know what had happened. Blondie dropped back behind me to make sure I didn't suddenly pass out and fall off my bike.
Or at least, that's what we said jokingly, having no idea of what was to come.
At this point, I just wanted to be back. This bugger hurt. We prepare to make the left turn across 4 lanes of traffic back into our office park. I've done this probably 50 times without incident. This time there is traffic, but we're prepared. We cross two lanes and I prepare to stop in the median.
Now, I've posted before on my blog as a newer cyclist about my stopping difficulties with these fancy pedals. But my cycling has been much stronger of late. As long as I really concentrate and focus on what I'm doing, I have no issues. I'm telling ya, Tour de France is just a bunny hop away.
Ok so not quite.
And when 100% of my focus is on "holy crap dear god why did I have to get stung in the BOOB" it's pretty clear that my focus is not on stopping.
I unclip left and promptly lean right and find myself toppling over INTO ONCOMING TRAFFIC!
Thank goodness the woman in the white sedan was paying attention and managed to stop about a foot from my head. When I hopped up laughing to move out of the lane and wave her on, I realized by the panicked look on her face and how she was clutching her chest that maybe that had been a nearer death experience than I realized.
Luckily, I'm in one piece.
I'm still a calamity, and will live to terrorize bees and motorists another day.
This hilarious story was written by Nicole Kurz over at Not the Fat Kid in Gym Class Anymore. For more of her harrowing tales of fitness, cycling and near death experiences visit her blog.