What??? Obviously… Well… not so obvious to too many.
So many people are so focused on increasing their endurance that they forget to focus on speed. People go out and continuously bike 3-4 mph under their goal race pace. Hell… I was one of those people! I just focused on increasing my distance each week…
When I first started biking I had one speed… Medium fast! I would get on my bike ride 30 miles medium fast. A few days later… 20 miles medium fast. Next ride… guess what medium fast.
I figured if I could do 60 miles at a certain speed that I could kick it up a few mph during a race due to adrenaline and pure will. It was true, I could kick it up a notch… but that was usually just in the first quarter and then it was pure survival mode from there… I usually came across the finish line looking like the grim reaper was drafting behind me and about to overtake me!
I would fall to the ground in agony from the lactic acid build up in my legs… cramping up, dehydrated and feeling awful. I just thought that meant that I left everything out there on race day and was usually quite pleased with myself. Stupid.
What I did not know at the time was that if I had trained a little faster I would have gotten my muscles used to the intensity. Your muscles and body adapt to be able to handle the stresses it is given. The best way to bike faster is to increase your speed and allow your body to adapt!
Once your body adapts to a faster speed it will be able to handle the slower pace at which you biked before much more easily. Once I discovered this all too/not so obvious fact I did speed intervals. Yes intervals! I biked faster than my goal race pace for 20 minute segments, took a bit of a rest and then did it again. It worked!
To Bike Faster You Need to Bike Slower!
Seriously? Yes seriously!
I learned that in order to bike faster you need to bike faster and once I did… gone were the days of medium fast and now I just biked fast fast! I did not learn that in order to bike faster you also need to bike slower. So I spent too much time overtrained and tired, and it actually resulted in me slowing down.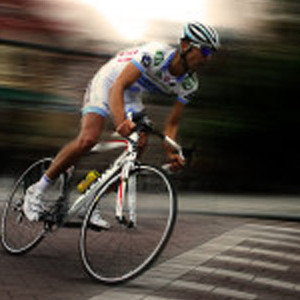 Soo… what's the deal? Well… You can't bike fast all of the time, your body just cannot handle the high-intensity training. You have to allow your body to recover and adapt. When you rest and go slower this is when all the physiological changes take place and you actually get faster! All that stress that you cause your body with the high intensity training is wasted if you do not allow your body to recover and adapt. It is actually the single most important thing I have ever learned in cycling! Now it is the single most important thing you have ever learned!