In my younger days as an athlete, I thought I could figure out all the aspects to effective training on my own and to a degree, I was fairly successful in that endeavor. It wasn't until I started to surround myself with a team that I realized I was missing the most important component to success – a cycling coach.
Here is a bit about my experience, and how having a cycling coach has helped me reach my goals.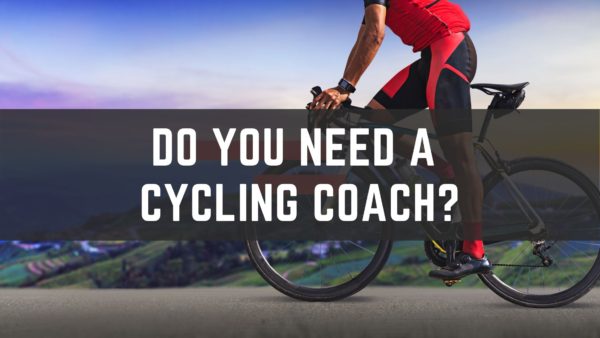 Top 3 Reasons to Hire a Cycling Coach
They help close the "knowing-doing gap"
You've probably heard about the "knowing-doing" gap and that defined my athletic training to a tee! I knew what to do but I often didn't do it, or at least not consistently enough or to the best of my ability. Having a cycling coach helped me turn my knowledge into action in a tangible way (I also learned that I didn't know everything there was to know about my training!)
A cycling coach keeps you accountable and (more importantly) consistent
Often as athletes, we are ok to let ourselves down but being accountable to someone else can be a game changer. When training and preparing for an athletic event, the likelihood that you will experience a setback is shockingly high. These setbacks can be caused by a lack of time due to other life priorities, illness/injury, burnout, a general lack of motivation or anything else that comes up to derail your training. All of these roadblocks will hinder your ability to achieve training consistency which is the ONLY "not-so-secret" to cycling success.
They save you time!
I used to waste so much time trying to figure out what to and when, that by the time I got to my training I was mentally exhausted and didn't execute the workout to the best of my ability. It's actually the time-crunched cyclist that needs a coach as you need to be highly efficient and effective with the time you do have. Having a cycling coach has taken out all the guesswork, and has helped me achieve maximum potential in the smallest amount of time!
How to Choose a Cycling Coach
If the most important aspect of your cycling training is simply being more consistent, what is the most important quality you should be looking for in a cycling coach? Many athletes struggle with trying to determine if a coach knows how to write a good training plan or provide you with fun and engaging workouts each week. The reality is that most cycling coaches do this part well, or, you can find some great "general" training plans online. So what really differentiate coaches from one another?
Like anything else, the answer seems too simple. The most important aspect when looking for a cycling coach is the athlete-coach relationship. If you just think back to the days you were in school, what teacher did you learn the most from? Was it the teacher you loved and had a great relationship with or the teacher you didn't like all that much and never built a strong relationship with? Just like your favorite teacher, the relationship with your coach is the key!
A cycling coach should listen more than talk, care more about you than themselves, ask more questions than just providing "answers" or advice. You should both grow together along your training journey and a coach should be present every step of the way. You should celebrate the successes together and support each other during the difficult times. Find an engaged coach and you will find yourself more engaged and your success in cycling is now only a matter of time.  
What to work with a cycling coach? Click here to learn more about 1-on-1 Coaching and set up a free call with a coach!