Granfondo Axel Merckx Okanagan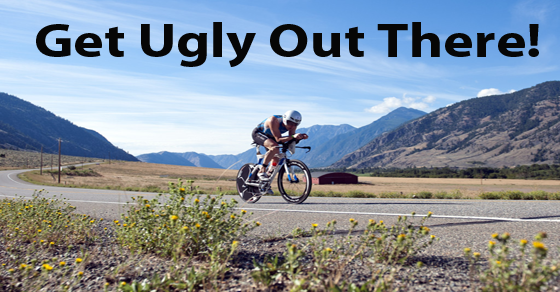 Jeff Symonds (2013 Challenge Penticton Champion)
What would you do if you knew you would not fail? Or for the triathletes in the crowd, what would you do if you knew you didn't have to run afterwards? The Granfondo Axel Merckx Okanagan (GFAMO) is a great way for triathletes to find the answer to this question. Granfondo events are a great opportunity to get out of your comfort zone and tear down any fears you might have. Whether your fears are related to how hard you can push, or whether or not you can cover the distance, the 'Fondo will have an answer for you.
Pacing is undeniably critical to triathlon success. We train and develop the ability to sustain that pace for incredible amounts of time. But sometimes it's tough to mentally and physically breakaway from that pace. The excitement of a 2000+ person Granfondo start-line will provide you with an almost euphoric surge of motivation to push new boundaries. Adding to that motivation is that in an event of this size, there isn't just one rider to chase, but an entire group. There is an almost endless supply of competitors to push you and encourage you to find a new level of performance.
When I took part in the GFAMO in 2012, I found myself pushing extremely high wattages early on. If I had seen these wattages in a triathlon I would have slowed down and conserved myself for the run. But the beauty of the 'Fondo is that there is no run. If you go too hard you don't have to suffer through a 42.2 km death march, you can simply soft-pedal back to town. Because of this I threw caution to the wind and "got ugly out there"! I rode the like a maniac and attacked off the front. After riding hard all day I got to the finish-line expecting to be fully cooked. On the contrary, I felt pretty good. In the process, I found a new level of hurt. Three weeks later I took this knowledge and confidence into the Ironman 70.3 Calgary. I used the new limits that I had found in the 'Fondo, to finish on the podium on the back of a strong bike and a solid run.
Participating in supported group riding like the 'Fondo is a great way to practice many elements of long course racing, without having to worry about the long recovery that comes with running. Pre-event jitters, pace, nutrition, hydration, equipment and mental strategies are all crucial elements to triathlon success that can be practiced in the 'Fondo.
Until next time…Ride Hard and Smile Often. And don't forget to Get Ugly Out There!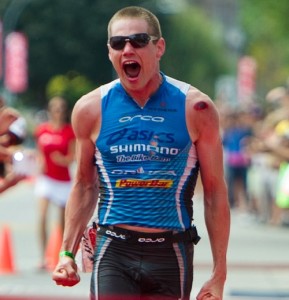 Jeff Symonds
Jeff Symonds is a Canadian professional triathlete from Penticton B.C. In 2011, Jeff broke through with a 3rd-place finish at the Ironman 70.3 World Championships. Last August, he captured the inaugural Challenge Penticton title, averaging more than 38 km/h on the 180 km bike segment. Jeff now lives and trains in Vancouver, B.C.
Article Courtesy of Granfondo Axel Merckx Okanagan
Side Note: Lee Agur (Founder of this site) will be participating in the 2014 Granfondo Axel Merckx Okanagan and will buy you a beer if you finish before him. So sign up for the 2014 Granfondo Axel Merckx Okanagan here and earn a free drink and some bragging rights. Get a hold of him through the contact page so he can keep an eye out for you.