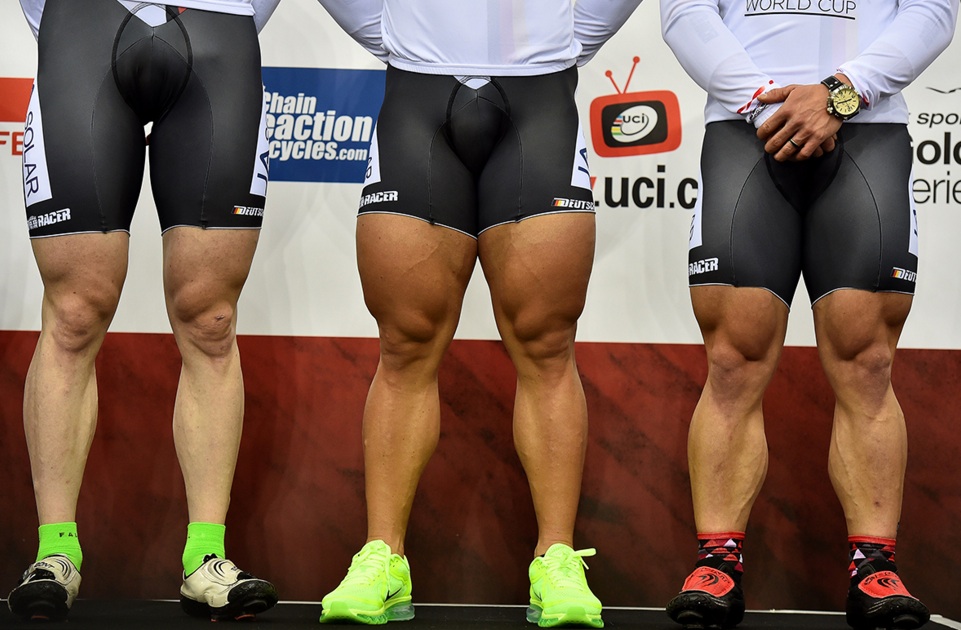 Will Cycling Make Your Legs Bigger?
Despite this photo, it is unlikely that cycling will make your legs larger unless you really focus on it. For the women cyclists in the crowd that do not want to bulk up, don't worry. Cyclists legs are directly correlated with the type of cycling each cyclist does. You are able to receive nice toned legs or you can build some monster quads.
You will not receive the monster quads that you see in this photo unless you start doing some serious weight training though!
How To Build Leg Muscle for Cycling
Cyclists thighs can be strengthened on and off the bike with a few simple exercises.
On the bike exercises:
Low RPM "Grinding" – Get in the big gear and keep the cadence below 65rpm for 3 sets of 5 to 10 minute intervals.
Stand Up Climbing – Find a hill that takes 5 to 10 minutes to summit and climb it out of the saddle 2 or 3 times.
Single Leg Drills – Really focus on the upstroke as the hip flexor is likely your limitor. Do 3 sets of 1 minute per leg.
Off the bike exercise:
Leg Press or Weighted Squat – If you do not have experience in weight lifting then do a leg press as it is much safer. Do 3 sets of 10 to build leg muscle.
How To Keep Toned Legs For Cycling
If you are looking for a more lean look then focus on endurance and sustained efforts. The average bikers legs are perfectly toned and it is a very sexy look. No real extra work required other than biking around as much as you are able to.
Male vs Female Cyclist Legs
Men have a unfair natural advantage over women and that is they produce more testosterone, in fact, male adults produce about 7 to 8 times as much testosterone as adult females.
It is no wonder that when you look at Victoria Pendleton (a serious female track sprinter) and compare her legs to someone like Chris Hoy (a serious male track sprinter) they look slender in comparison.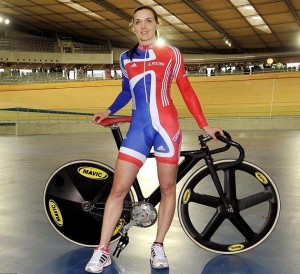 Muscle Burns More Calories Than Fat
Muscle burns nearly 3 times more calories than fat does, so you need to eat more calories (especially protein) if you are trying to bulk up. If you are trying to lose weight the benefit of building muscle is that it will work as a natural furnace burning off calories at an expedited rate.
Genetics
Genetics play a huge role in your body composition, some body types will be more suitable to building large amounts of muscle mass quickly while other body types will be more prone to keep on unwanted excess fat stores while another will stay lean and mean no matter how many weighted squats they do.
No matter what your goal is cycling is a great way to tone your body!