Whether you ride a lower end bike around town or a high-end, full-carbon bike, having squeaky bike brakes sounds horrible and can affect the quality of your stopping power. Fortunately with a little bit of know-how you can fix the problem and stop in silence. Over time, brakes squeaks on their own occasionally or if not installed properly, can squeak when they're brand new.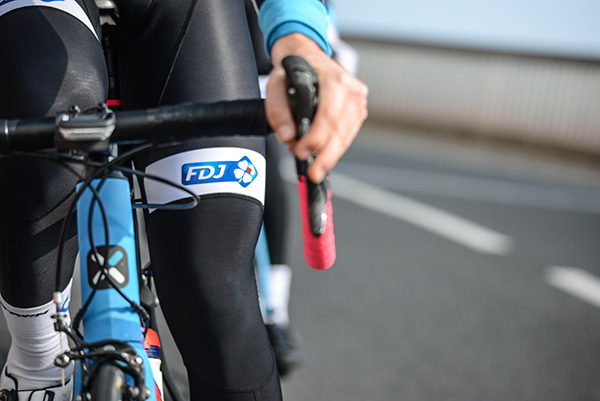 Cause #1 – Improper Alignment
Normally when breaks squeak it's because the brake pads are improperly aligned with the rim. This can be a result from improper installation or the brake pad itself wearing down unevenly and beginning to squeak.
Fix
To fix this all you need is an allen key. First look and see how much brake pad is left and examine the pad to ensure it is not highly worn and/or worn nearly all the way down on one side and not the other, you will need new pads which aren't expensive at all. With the still good pad or new set, place them so that they are "toed-in" which means that the front is slightly closer to the rim while the rear is slightly further away. A good way to do this is to place a penny on the rearward side between the pad and the rim. While you are doing this, make sure that the pad comes in contact directly with the rim and does not touch the tire and that it doesn't fall below the braking surface. Also while you are tightening the bolt, the pad will want to rotate as you tighten it so hold it in place with your other hand.
Once you've done both sides and are sure that they are toed-in enough as well as properly tightened, give it a test. If they are still quite loud, toe them in a bit more.
Cause#2 – Contamination
Oil Residue – Another reason brakes squeak on both rim and disc brakes can be rim contamination particularly with oil residue.
Fix
This is an easy fix with just a rag and some rubbing alcohol. Lightly dampen the cloth with the alcohol and wipe the braking surface on the rim or the rotor thoroughly. You will see black residue on the rag from the rim or rotor which is what you want to get off. This will also help you to stop quicker.
Debris – Another reason brakes squeak along with poor braking is the pad itself becoming contaminated with oil as well as debris. This can occur when riding through wet and gnarly conditions which can get a lot of debris on the rim or rotor which then gets on the pad itself.
Fix
Take the wheel out of the frame so you can get better access to the pads and then take a coarse piece of sand paper and take off the top layer. You may see bits of metal along with other debris caked into it. Get all this out so it's just straight rubber. You shouldn't have to take too much off but if you do and there isn't much pad left, just replace it as it's easier to replace stuff ahead of time because if you wear the pad all the way through it can damage the rim. Disc brake pads are made of a harder material than rim brake pads so sand paper isn't going to work well. You can try scrapping any debris off the pad along with using some rubbing alcohol on the pad. This is a bit more involved however as you have to take the pads out of the caliper to get at them so it might be worth just replacing them at this point.
Reasons to Fix Squeaky Bike Brakes
If your brakes squeak they can range anywhere from a slight squeak to it'll wake your neighbors. Regardless of where you're riding, anything above a slight squeak should be fixed as it sounds terrible and shows that you don't properly take care of your bike. Furthermore, if left, the pads will wear down unevenly resulting in the pad needing replaced before it otherwise would. Also, if your brakes squeak, you are likely loosing stopping power. Whether you're riding your commuter bike across town or are doing the Wednesday Night World Championships, you shouldn't have squeaky brakes. They are easy to fix and now that you know how you have no excuse. Get 'em quiet and you'll be stopping safely in a hurry.