The 20 Best Inspirational Cycling Quotes
1. Life's a climb, but the view is great.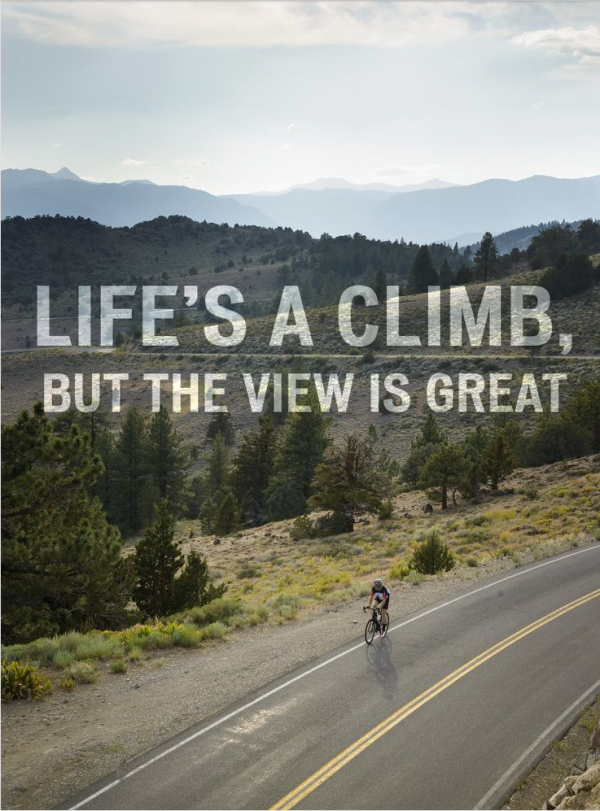 2. I don't have a bucket list but my bikeit list is a mile long.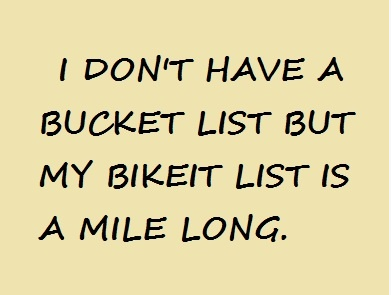 3. You can't be sad while riding a bicycle.
4. Allow yourself to be a beginner. No one starts off being excellent.
5. To bike, or not to bike: that is not a question.
6. Sometimes this is all you need!
7. Life is like riding a bicycle, to stay balanced you must keep moving.
8. I'm doing this for me.
9. I just need to ride my bike.
10. No, your legs aren't that tired. Yes, you can breathe. Keep going.
11. When in doubt. Pedal it out.
12. A bad attitude is like a flat tire… you can't go anywhere until you change it.
14. Bicycling is life with the volume turned up!
15. I may not be the strongest, I may not be the fastest, but I'll be damned if I'm not trying my hardest!
16.Hills. We love them. We hate them. They make us strong. The make us weak. Today I chose to embrace hills.
17. A bicycle ride is a flight from sadness.
18. If it is important to you, you ail find a way. If not, you'll find an excuse.
19. Have you ever pushed yourself to your limit? Then how do you know that you have one?
20. Turn it off! Ride your bike!
Do you have any more inspirational quotes to add to the list? Leave a comment in the section below.