Join Scott Price and I for an unforgettable 5 day training camp situated in the heart of the most spectacular area to cycle in Canada. Rediscover your passion for cycling and ride until your heart is content through amazing wine country.
Trip Highlights
Conquer the notorious Apex Mountain climb and cycle in some of the most beautiful areas in BC.
Stay at my beautiful personal residence complete with 3 houses, 720 feet of lakefront, full basketball court, hot tub and much more…
Enjoy the yoga classes, knowledge filled lectures on cycling and how to master it, taste local wine and beer, wake up to our artisan performance coffee for athletes, get a massage, make new friends all while riding through amazing terrain with charismatic and expert guides.
Relax and recover with post ride smoothies, private yoga, massage, fishing or a nap on the deck.
Scott Price
Come ride with one of the most knowledgeable cycling coaches and personalities on the road. Scott is a Canadian National Champion and climbing master but he will stand out to your more for his bright smile, positive outlook, desire to help people live at a high level and his stories! Scott is from Calgary and currently lives in Phoenix and he has hosted cycling camps in Tucson, Death Valley, The Rockies and Italy.
Lee Agur
The founder and creator of I Love Bicycling.com wants to invite you to come share in his passion of biking. Lee Agur recently quit his job as an accountant to help educate cyclists around the world, including you. He wants to open his home, go biking and connect with a few select individuals. His passion will be quite apparent once you hit the roads with him!
Schedule:
Day 1 – August 27th
Short warm up ride around Summerland to give you a sense of where you are staying. Ride leaving at 4pm for those who can make it that early. 30km (19 miles) and 450 meters of elevation gain.
Day 2 – August 28th
Do most of the Penticton Granfondo Loop. 135km (85 miles) and 1250 meters of elevation gain. (Shorter distances available today)
Day 3 – August 29th
Visit Naramata famous for its many amazing wineries. 60 km – 800 meters (Longer distances available today)
Day 4 – August 30th
Challenge the world famous Apex Mountain! (or don't) There will be shorter and longer options for the day. 100km 1800 meters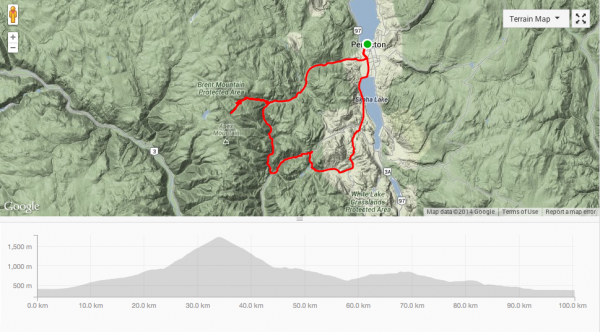 Day 5 – August 31
Morning ride – group choice – 40 km before departure.
Where You are Staying
First 6 people to register will be staying at my houses on the water, while the rest will be staying at the Summerland Waterfront Resort 3km away.
For more detail on one of the 2 houses that you may be staying at (There are 3 houses on the property) visit http://www.vrbo.com/486330
What's Included
5 Days fully accompanied trip
All accommodations
All breakfasts, lunches and dinners
Pick up/Drop off from Penticton Airport if necessary
Trip Summary
When: August 27th to 31st
Where: Summerland, BC Canada
Who: You, Scott Price and Lee Agur
How much: $1750 USD based on double occupancy, $1950 USD for single occupancy.
Limited Availability: 10 Riders maximum!
Why: For an amazing all encompassing cycling vacation.
If you are interested in securing a spot to this training camp leave me your name and number/e-mail on our contact page and I will get a hold of you. We look forward to seeing you there.