A folding bike is bicycle that can be compacted by folding or separating some of its components. Older designs were primarily for leisure, touring, and commuting. Contemporary folding bikes include sleek road bikes and mountain bikes. They are designed to be as lightweight as possible and can be folded easily without using tools. Are folding bikes something you can use? Here are the best folding bikes and a brief run down of what folding bikes are.
Old-School Folders
Early folding bikes were hard to ride, heavy, crude, slow to fold, and often collapsed in a heap. But the early '90s changed all that when rail operators and airlines began to tighten restrictions on conventional bike transportation. The concept of a super-compact foldable bike caught on, partly because they could still travel for free, and they were lighter in design and materials.
New Designs Rule
Contemporary designers have developed at least 150 folding bike designs and thanks to developments in smaller tires, technology and frame materials, the ride quality, weight  and performance of the best folding bike is similar to that of their rigid cousins.
Some Distinct Advantages
Foldable bikes offer distinct advantages over conventional machines. It's the freedom to travel anywhere with your folding bike that gives it a magic quality. A folding bike opens up entirely new ways of traveling.
Things to Consider in a Folding Bike
You'll be carrying the bike by hand. The more you pay, the lighter the machine (typically). Generally speaking. folding bikes are more expensive than their non-folding counterparts.
Folded size is important too. If you expect to travel by air, the smaller the better.
Small wheels usually give lighter steering but a harder ride.
If you can't live with small wheels, folding bikes are available with standard wheels, but they won't fold as small.
Anything with a tire bigger than 20-inch will fold slowly, with more difficulty.
Bikes with 16 or 18-inch wheels have a limited range, but the best are still capable of 50-100 mile rides.
Avoid production or department store folding bikes. They tend to be heavy, with weird or clumbsy folding mechanisms and are just all-in-all a bad purchase.
The Ten Best Folding Bikes
In no particular order, here are ten different models to look at and consider.  Note that bicycle specifications, availability, and stated prices may vary without notice in different regions. Always check specifications with your local supplier.
Use this one for city touring, around town for errands, commuting or appointments.
Full size, 700c wheels
Folds in 20 seconds
Weighs in at 24 lbs
Single speed
19 or 21 inch frame
$699.95
Think of it as the Tesla of folding bikes, high-end and luxurious.
For city commuters who use public transport.
Looks at home folded up on a subway train or in an office.
Performs on the street like any full size bike.
Dual speed system
14.7 kg
$2,850
This is your folding mountain bike option. Go anywhere, mud, dirt, and it climbs like crazy.
Front suspension
26-inch all-terrain tires
Folded Size: 36-by-28-by-12
32 lbs
Frame sizes 16, 18 and 20-inch
$629.95
Frameset only, but can be purchased fully built. Great for a cyclocross option. Rugged. It splits in half.
Full size bike can be split apart to fit into travel case
For serious roadies who travel by air
Add your own components and wheels

$1,499.95
This company has a long-standing reputation for quality and stability in compact folding bikes.
Fold size 22.2-by-21.5-by-10.6 inches — one of the most compact among comparable folding bikes.
16-inch wheels.
Three-speed gearing
25.3 pounds

Retailing from $1,280
A good folding bike without breaking the bank. Provides a surprisingly smooth
and stable ride for a folding bike. A budget price that gets high marks for value.
Seven speeds
20-inch wheels
15 second fold down
28 lbs
Folded size 11.7-by-25-by-25 inches

Retailing from $1,280
Reported to be the fastest compact foldable bike on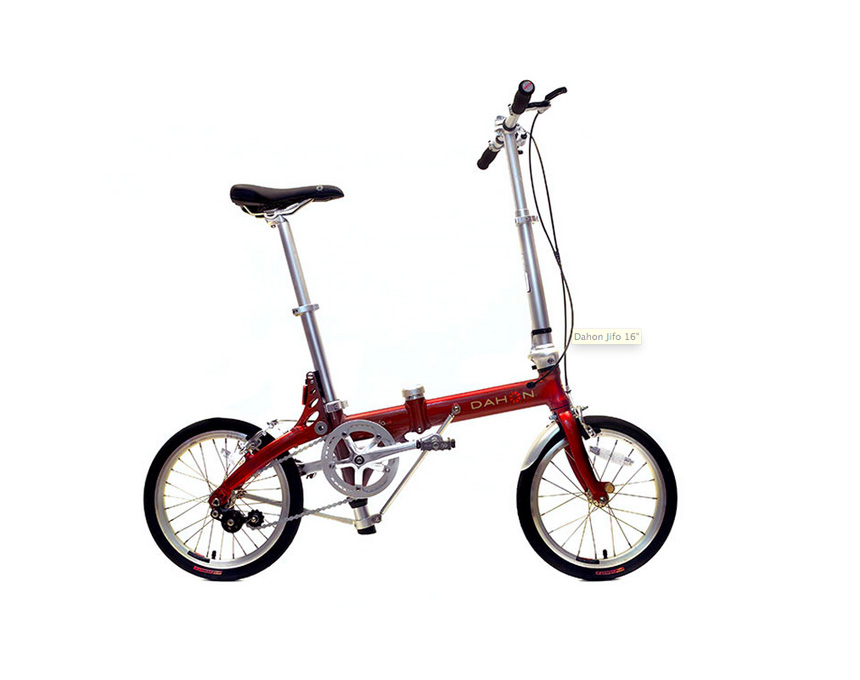 the market. Ggets high marks for its excellent ride quality and easy-to-use folding mechanism. reviewers say the bike is solidly built and has a comfortable ride. The quality of the ride defines the Tikit.
Folded dimensions: 35-by-24-by-15 inches
16-inch wheels
25.8 pounds
Shimano Nexus eight-speed internal hub (thus the speed)
$1,998
Full-sized luxury in a folding road bike. A good choice for tourists and travelers who want a
packable bike for touring or exploring. The frame comes apart into two pieces, so that after some additional disassembly the entire bike fits into an airline-legal suitcase
Full sized, 700c wheels
24 pounds
Folded size of 11.7-by-29.3-25.7 inches.
10 to 15 minutes to fold up
Comes with it's own travel bag on wheels
Triple-ring drivetrain
Affordable, compact and reliable. Even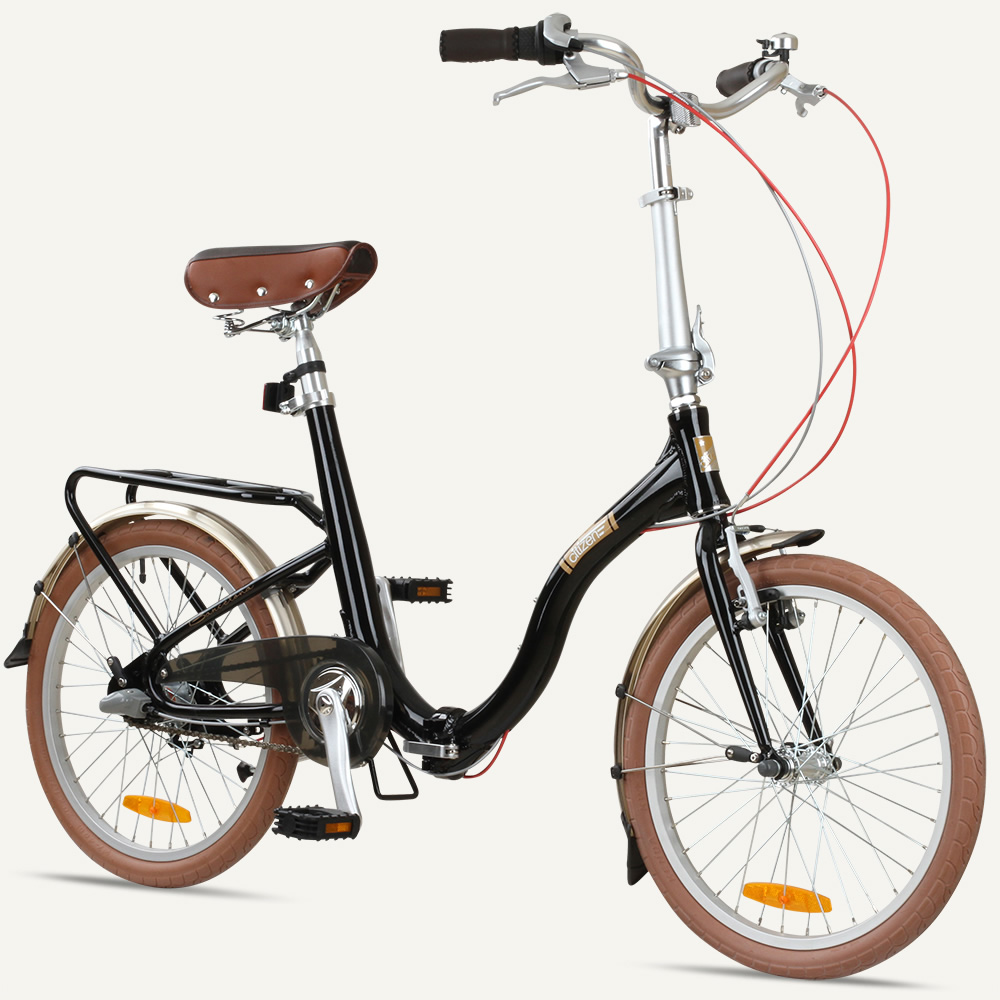 though the Citizen Bike Barcelona doesn't have the smallest fold, reviewers say it is comfortable to ride and the price is hard to beat. If comfort and value trump speed and compactness, then you'll appreciate this bike's laid-back sensibility
20-inch wheels
Three speeds
30 lbs
30-by-27-by-15 inches
$399
Ravello Bikes – Modifying Your Current Bike Into a Folding Bike
Ravello Bikes takes your existing bike, aluminum or steel, cuts it in half at strategic points and
places flanges in place to disassemble and reassemble the bike. This is a great option if you already have a bike and want it smaller for travel. The flanges add some weight by functionality wise it is more or less the same.