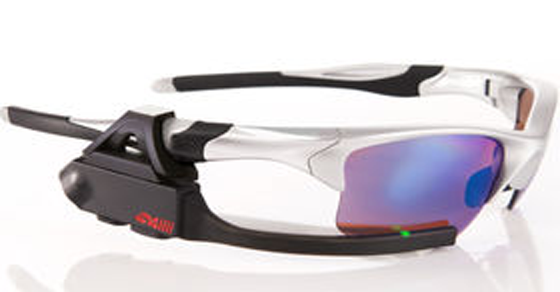 Are you a Strava user? This new invention may really intrigue you.
Cliiiimb is a gadget that gives real time Strava segment feedback. You are able to set the desired segments before your ride and the gadget will let you know:
when you are approaching the segment
when the segment starts
where you are in comparison to your training partner/your personal best/KOM holder through out the segment (which ever person you select to compete against)
Where the segment ends
Cliiiimb comes in audio or audio and visual and clips on to your sunglasses and works using a free app downloadable to your phone.
The new invention will make you dig deeper for your intense training rides because it can show you where you are in relation to the KOM or your personal best in real time.
This is a very cool new invention that is the first in its class. No other device allows you to know real time statistics.
Cliiiimb is being sold for $129 (the audio version) and Cliiiimb Pro is going for $199 (the audio and visual version). The Cliiiimb Pro is available for purchase online right now from 4iiii. The audio only version will be available next year.
Watch this short video on the new Cliiiimb Pro device:
Do you know some strava users that might like this cool new invention? Share it below.