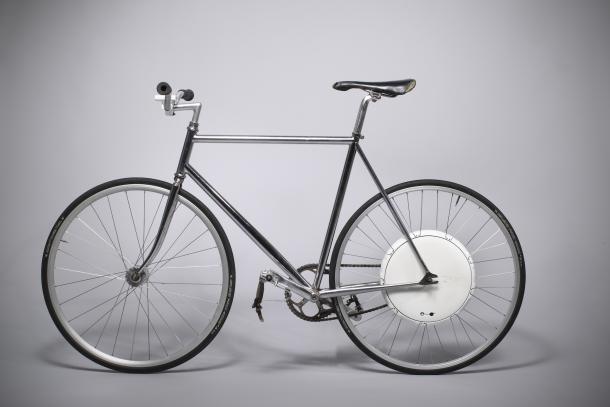 This Smart Wheel can be put on ANY bike and is going to revolutionize commuter cycling.
So what is it?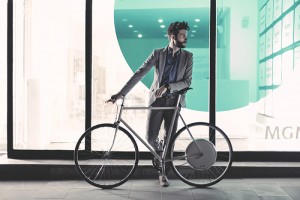 It is an electric rear wheel that comes out of the box and can fit on most bikes. It is a pedal assist that turns on when you start pedaling, and stops when you stop. It allows you to get places without breaking a sweat.
The wheel weighs 9 lbs (4kg) and can go up to 20mph for approximately 30 miles before the next charge.
Features
This nifty invention for commuter cyclists will allow you to recharge your phone while on the go and has many other very cool features.
A simple and free App for your phone allows you to set speed, and monitor your current speed, the distance, the time of traveling and the battery level. The App will also allow you to track where the wheel is via GPS in the event that is gets stolen.
You can lock the wheel with the simple touch of a button on your phone and it will even let you know that your bike is moving without you.
Included in the purchase is a light that doubles as your phone holder and charger.
The battery will recharge itself on down hills and only take two to three hours to fully recharge from a normal electrical socket.
The App can record your cycling habits and suggest new faster routes that are safer or more fun to take.
Installation of the wheel is very simple and can be done in less than 2 minutes.
What is the cost?
So what is the price tag of this revolutionary new invention for commuter cyclists? The wheel plus the light cost $590 and ships Worldwide. For more info visit kickstarter here or watch the video. This idea needs your help to get some momentum so please spread it by sharing it below.