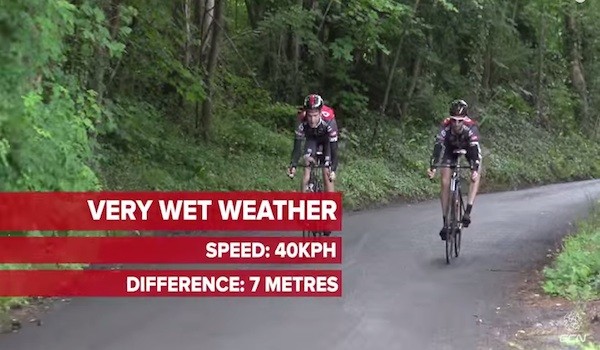 Are disc brakes better than rim brakes? Well it is a matter of preference, but one thing is undeniable and that is that disc brakes have more stopping power than rim brakes and therefore cause you to stop faster!
If the entire job of a brake is to make you stop more quickly then wouldn't you want the one that makes you stop faster?
The Argument
Not everyone agrees that more stopping power equals better:
Some people are adverse to change and want to stick with what has been working so far, while others believe it is not as aero or weighs more… even the look of disc brakes turn some people off.
Another point to consider is when you get a flat tire, rim brakes will make that change a few seconds faster.
Better Brakes Equals More Confidence
i love bicycling tested disc brakes versus rim brakes and what we found was that we were able to go in to corners faster because we could brake later and still make the turn, taking corners more quickly as we had more confidence that we were able to stop faster if we got in to trouble and we ended up gaining an average of 10 seconds on a 5 minute descent! That is a lot of time.
Imagine pedaling up a climb as hard as you can in 5 minutes! Now imagine pedaling up that same hill in 4 minutes and 50 seconds without making any fitness changes. What would you do to gain that kind of time?
The Future of Disc Brakes in Road Cycling
Disc brakes will become more common on road bikes in the near future. You have already started to see disc brakes in the Tour, how long do you think it will be before disc brakes outnumber rim brakes?
GCN
Check out the test that GCN performed on disc brakes vs rim brakes:
Do you think you will adopt disc brakes, or do you already have them. Tell us what your experience is rim brake vs disc brake.