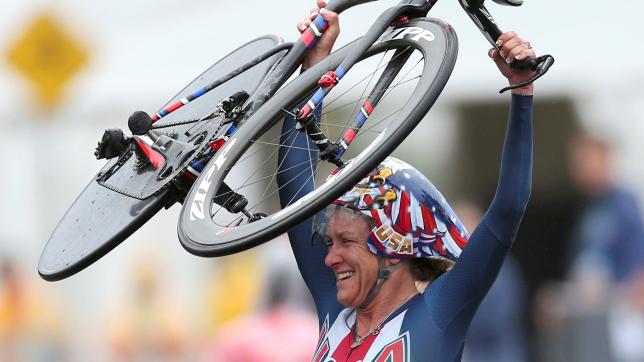 Day 5 of the 2016 Rio Olympics brought the third and fourth cycling events; the Men's and Women's Time Trial. The race against the clock was on part of the same course as the Road Races over the weekend except were contested in rain and windy conditions. Kristin Armstrong set the fastest time of the women for the 3rd Olympics in a row.
In 2008 she claimed gold in Beijing. Following the games she retired to move on to the next period of her life; being a mother. However after having a little boy, she returned to the sport to claim gold in 2012 in London.
This year, Armstrong turns 43, the day after her gold medal none the less. It was wondered whether she would race the Olympics again and if so, would she still be fast enough to compete for a medal. Well after the race she dispelled any doubts. She is now the oldest female cycling medalist of all time.
Armstrong (no relation to Lance) has not only shown herself but the world, that even with age you can still ride to the degree that you want. Be it family, work, or any "life" limiters, you're capable of achieving what you set out to achieve. Be it riding a century, setting a certain time on a local climb, or just getting out there a certain number of times each week, you can make it happen.