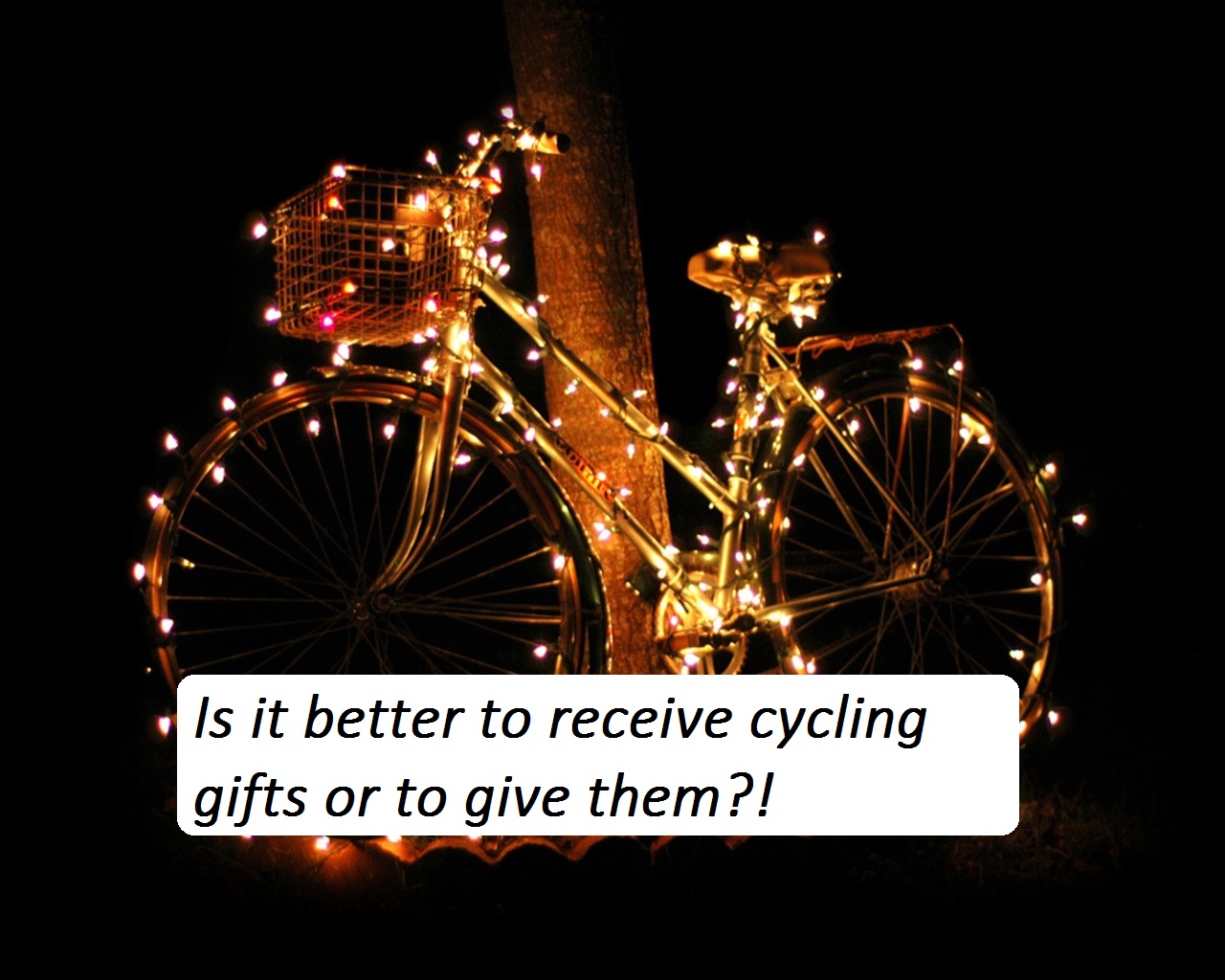 This cycling gifts article was a collaborative effort from our writers Emma Lujan, Josh Friedman, Bria Edwards, and Adam Farabaugh, all of which have diverse backgrounds in cycling. These gifts are a combination of things we have and love, things we have used or played around with in the past, or just things that we think would make for an awesome cycling gift. We hope you enjoy the holidays! -The I Love Bicycling Team 
You don't need to spend exorbitant amounts of money or time on cycling gifts for your bike riding friends and family members this holiday season.  These cycling gifts are sure to have an "Oh Wow! This is Awesome!" response when someone opens one. We hope you enjoy our curated cycling gifts list as well as the people receiving them!
1.Buff A Canadian brand that makes buffs (or neck tubes) which can transform and serve as a helmet liner, neck warmer, bandana or head band.  They come in merino wool, varying thickness, and tons of designs.
2. VeloToze.  A great stocking stuffer, these booties are super aerodynamic and come in lots of colors.
3. Chamois Butt'r. Chamois Butt'r is a gift that is always appreciated!  And great to fill up the stocking.
4. Night Rider Lumina 750 bike light.  At 750 lumens this handlebar mount light that provides a huge wide ray for nighttime mountain biking, or road riding.
5. CamelBak insulated water bottle. These bottles will keep your water ice cold, and have an easy to open and close lid.
6. SwiftWick Cycling Socks.  These socks come in varying lengths, colors and offer a snug fit and help with feet swelling in hot conditions.
7. Lara Bars.  Keep your cycling friend well fueled!  Any cyclist will be happy to receive ride food.
8. French Coffee Press.  Most cyclists love their coffee, and love to make their own!  French Presses are an affordable coffee machine, and easy to use.
11. Campagnolo Corkscrew.  This is a perfect gift for any cyclist wine-lover in your household.
12. Strava Premium Membership.  Get your cycling friends motivated to head outside and chase some KOMs this new year.
13. Garmin 2S Vector Power meter Pedals.
This power meter will fit on any bicycle, and provides power from both sides to see left/right power discrepancies.
14. Giro Empire ACC mountain bike shoes.  These beautiful shoes will make any lady cyclist excited to head outside on her cross or mountain bike!
15. Clug Bike Clip. These bike clips are super versatile and make storing your bicycle easy, and keeps things neat and tidy.  They can be hung on the wall vertically, or in the corner attached to the ground.
16. Rapha Musette.   Anything Rapha is amazing, and these bags are super handy and have a really cool Euro look to them.
17. GRID Trigger Point Foam Roller.  The perfect gift for that avid cyclist who takes their recovery seriously. The GRID can also pack easily into a suitcase for travel and it is hollow so you can pack your socks in there to save space in your suitcase!
18. Louis Garneau Winter Mountain Bike Shoes.  These boots are waterproof and will keep your feet toasty warm for any winter escapade.
19. Gore Windstopper Winter Cycling Gloves.  These gloves will block out the wind chill and make riding outside much more enjoyable!
20. Bike fit – If you have been reading the performance articles here for a bit, you know the importance of proper bike fit for peak performance. Find the best local bike fitter and get a certificate for the cyclist in your life.
21. Phil Wood Hand Cleaner – Phil Wood hand cleaner works well, is biodegradable and does not leave a strong scent. Plus the celeste green bucke is iconic. Nothing says the recipient is a discerning mechanic like Phil Wood hand cleaner.
22. Pedro's Intensive Care Unit Multi Tool – A good, comprehensive multi tool can get you out of most jams out on the trail or road. Pedro's has most of those situations covered here. They have years of experience putting out functional tools without flash.
23. Oakley Radar Shield Sunglasses – Sunglasses finish off a kit with style. Oakley Radar Shield sunglasses are one of the most popular in the peloton with great coverage and optics. Protect those eyes, you do not get another pair.
24. Pedro's Starter Tool Kit – For the cyclist that is starting to wrench on his or her own, the Pedro's Starter Tool Kit covers the basics of maintenance with quality tools in a handy tool roll.
25. TORQ USA Performance Nutrition – TORQ USA has all the nutritional products you need around the bike including: sports drink mix, recovery mix, gels, bars, chews, and other accessories to go with them. They're a great all-around choice for someone else or you in the new year.
26. Silca Imperio Ultimate Frame Pump – Silca's resurrection as a company has lead to the production of art quality, yet still functional pumps. A Silca frame pump is the crown jewel of a well appointed road bike and is a valuable tool out on the road.
27. Zipp 404s – Zipp 404s are the benchmark of quality aerodynamic wheels. They  provide a large performance enhancement for equipment through their clever design. The braking is also superior to most other carbon wheels on the market.
28. Castelli Gabba 2 Convertible Jacket – Being able to stay warm and dry when the weather is harsh is difficult, but the Castelli's Gabba line of bad weather clothing is among the best on the market. This jacket will work over a range of conditions, ensuring the recipient more hours riding outside.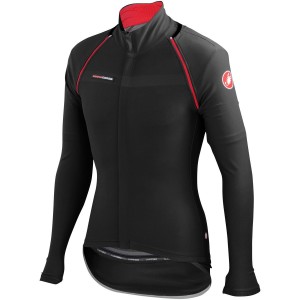 29. Garmin 520 – Garmin's latest iteration of their basic ANT+ compatible GPS computer is far from basic, with Bluetooth integration, an enhanced display and more fields of information than you can imagine. It is an invaluable tool for the cyclist that diligently keeps track of ride data.
30. Coaching – Coaching is the biggest performance enhancer overall. Dialing in your training for your goals will help you achieve and surpass them. Find a coach through the cycling community that is trusted; word of mouth is the best way to track down the best.
31. Zwift – A subscription to Zwift can make the winter hours on the trainer go quicker. It is a virtual world where you can with and against other people. You will need some sort of device to tell Zwift how you are doing – a power meter, wheel sensor, a smart trainer or all of the above.
32. CycleOps Magnus Smart Trainer – A smart trainer goes great with a Zwift subscription. The trainer alters resistance based on the terrain in your virtual cycling world. It is a lot more interesting than smashing away in the basement hoping for spring.
33. Pearl Izumi Amfib Lobster Gloves – Pearl Izumi Amfib lobster gloves are a staple of cold weather cyclists. They do a phenomenal job of keeping hands warm in harsh conditions. Your experience may vary depending on circulation, but head to head with almost every other glove, these win.
34. DeFeet Woolie Boolie Socks – Nice socks are very inexpensive in the realm of gear but make a big difference. Woolie Boolie socks are durable, warm, and do not stick even after repeated wear. Everything DeFeet makes out of wool is great for that matter.
35. Green Guru Gear Commuter – Every cyclist needs a good backpack at some point. And most cyclists are environmentally conscious. Mix the two together and you get the Green Guru Gear Commuter backpack, made from upcycled materials and designed with commuting in mind.
36. Santini Men's Eroica Ribbed Wool Cycling Sweater – This retro styled sweater subtly says you are a cyclist without screaming florescent colors. It works great off the bike and on the bike when you are riding your city bike or retro racer.

37. Cycling Coffee Mug – Every cyclist needs a good coffee mug whether they drink coffee or not.
38. The Stick Muscle Massage Tool – Not many riders get a massage every day, but with a massage stick, you can get a close approximation. Help tired muscles recover after a long day in the saddle from the comfort of your couch.
39. Coupons – These coupons are not for purchases. Give them to your favorite cyclist. Examples are: extra long ride, post-ride nap, long training camp weekend. It is an opportunity for you to get creative and spend very little money.
40. Handpresso Portable Espresso Maker-  for the coffee lover on the go! Easy to use, easy to pack, and espresso on the spot! Using pre-packed espresso pods; pop one in with some hot water and you're good to go!
41. Jaybird Headphones– perfect for indoor rides; music without the fuss of cords! Using bluetooth technology, these headphones sync to your device easily and provide crisp sound.
41. Fly6(v) Rear Cycling Camera–  your eyes for the road behind you. You can never be too safe when it comes to riding on the road. With the rear light and built in camera, be sure to always keep a visual on traffic.
42. Garmin Varia Rearview Radar– Alerts you when cars are slowly (or quickly) approaching. With a rear sensor, and a front handlebar display, always be in the know.
43. Speedsleeve– look no further to carry your cycling essentials. The Speedsleeve is a lightweight, water resistant saddle pack made to protect your belongings.
44. EVOC Bike Case– Traveling with your bike for the holidays has never been easier. Light and portable, making it easy to move around a crowded airport. Soft case with internal structure support makes your bike extra stable during travel.
45. Helmet– Cyclists are suggested to replace their helmet every 3-5 years, and especially after any collision/impact. All helmets must pass the same safety standards, but can vary on weight, ventilation, and aerodynamics. Protect your body's most important organ!
46. The Feed Zone Cookbook- Offers 150 athlete-friendly recipes that are simple, delicious, and easy to prepare. A staple in every cyclists kitchen!
47. Assos Leg Warmers– Tired of the tight thigh band? Look no further. With an upper hip grip, held into place by your bibs Assos leg warmers are some of the best on the market. Water resistant fabric on the outside, with warm moisture wicking fleece on the inside.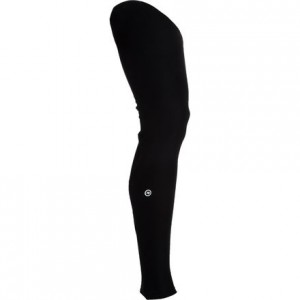 48. Spurcycle Bell- For the stylish cyclist in your life that wants to be heard. No more yelling "on your left." This bell can be heard from far distances and echos so the sound remains.
49. Muc-Off Bike Cleaning Kit- winter days call for dirty bikes when you can finally ride outside. No better way to get the road salt and grime off your bike than with the ultimate bike cleaning kit. All the essentials you need to make your bike show room floor clean again!
50. Knog MilkMan Lock– quick stop at the coffee shop? No problem for this lock. Fits easily into your back pocket to make locking up your bike a breeze!