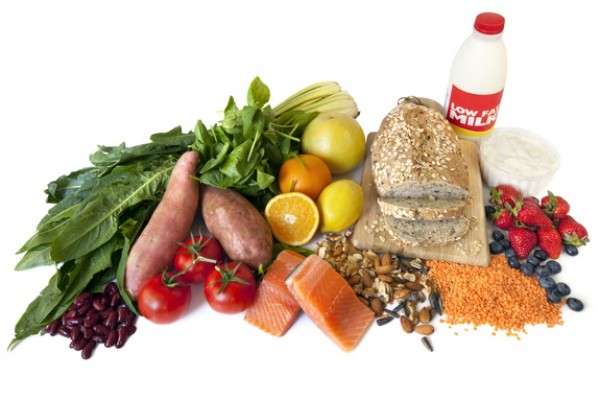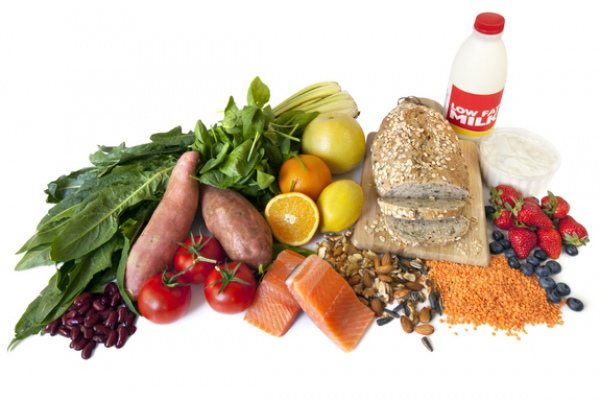 Drive up to any gas station and you'll see options for fuel — regular, plus, and. It's a perfect example of what you put in versus what you get out. Cyclists are like high performance cars. They put higher demands on their body and seek superior performance by adding the right fuel. The best foods for athletes are high-octane.
Nutrient Density
The best foods for athletes are superfoods with highly dense nutrients that provide an abundance of nutrition and can improve performance and overall health. Superfoods aren't the magical answer to all our problems but they are note-worthy when it comes to adding the right nutrition to your diet.
What Superfoods Are Not
Endurance athletes burn a significant amount of calories so they need to regularly consume a lot of calories to replenish their energy reserves. Eating the best foods doesn't mean junk food that is calorie dense. Just because athletes can inhale a box of powdered donuts or a mega soda does not mean that they should even though they may burn it off.
Plant Based, Natural Fats, and Protein
Because of the extra demands athletes put on their bodies, it's important for them to consume a diet rich in plant-based foods, high quality protein sources, healthy fats, and limit nutrient-deficient and inflammation-causing foods such as sugar and trans fats.
The 5 Best foods for athletes
You've probably been bombarded by superfood adds that tout exotic berries from an island in the pacific, nuts or seeds that may be hard to come by and taste terrible. You have to order them online or make a special trip to some trendy grocer to obtain them. Not that they won't help you — it's just that you don't need them. Superfoods for athletes should be at your fingertips and you'll be surprised how available they really are.
#1: Sweet Potatoes
Despite their naturally sugary taste, sweet potatoes have a low
glycemic index
which means they can be absorbed and used gradually. This in turn prevents blood sugar from spiking and crashing. Studies have shown that sweet potatoes improve blood sugar, even in Type 2 Diabetics. Sweet potatoes are also one of the best sources of beta-carotene. Sweet potatoes raise blood levels of vitamin A — which is a fat soluble vitamin. As an added benefit, vitamin A is best absorbed when eaten with some dietary fat so don't be afraid to put butter on them. Sweet potatoes are a good carbohydrate source for athletes and are also helpful in preventing inflammation, which aids in recovery.
#2: Fresh Eggs
Eggs are an endurance athletes' best friend. Containing the highest quality protein of all foods, eggs are in the gold standard for protein. All the essential amino acids are represented in an egg: lysine, threonine, leucine, isoleucine, valine, phenylanine, tryptophan, histidine and methionine, and their protein is highly digestible, meaning that it can be retained and used by your tissues.
Eggs are also rich in vitamins, minerals, Omega 3 fats, antioxidants, and contribute significantly to energy production, strength, and power as well as muscle synthesis and recovery. Convenient, cheap, and easy to prepare, eggs are an athlete-friendly dish for time-pressed athletes.
#3: Salmon
Salmon is a source of high-quality protein, iron, and Vitamin B12 – which is important for optimal athletic performance. It also contains omega 3 fatty acids. The nutritional fats found in salmon have been shown in epidemiological and clinical trials to reduce the incidence of heart disease. Recent studies have also indicated that omega 3 fatty acids may be beneficial to intestinal health. In addition, omega 3 fatty acids may have anti-inflammatory effects, protecting against conditions such as arthritis. It's no wonder salmon and other fatty fish have long been touted as superfood for athletes.
#4: Oatmeal with Blueberries
Oatmeal is a heart-healthy whole grain that contains valuable soluble fiber to help soak up unwanted fat and cholesterol in the bloodstream. But perhaps even more important; it's packed full of good carbohydrates – the most critical energy source for athletes. Oatmeal maintains energy for a longer period of time during your ride or workout and curbs appetite by slowing the absorption of glucose into your bloodstream. Oats are also a good source of B vitamins, important for athletes as a source of energy.
Add the Blueberries
The miniature super fruit is chock full of nutrients and is the king of the hill when it comes to antioxidant properties. Antioxidants can help to reduce oxidative stress to cells resulting from free radicals produced during periods of strenuous activity. Nutrients in blueberries can also promote healthy blood pressure. Blueberries contain vitamin C which supports your immune system and are a source of energy-enhancing carbohydrates and fiber to help sustain your energy and keep you in the game.
# 5: Chocolate
Exercising or hard cycling increases the formation of free radicals so a diet high in antioxidants is important for athletes. Cocoa is one of the richest sources of antioxidants on the planet and has been proven to have positive effects when it comes to heart and cardiovascular health.
The Magnesium Connection
The cacoa in chocolate is also one of the best food sources of magnesium. Magnesium is required for enzymatic reactions, including the synthesis of fat, protein and nucleic acids, muscular contraction and relaxation, cardiac health and bone building. Magnesium improves blood flow and plays a key role in the metabolism of
adenosine triphosphate
(ATP), critical for aerobic and anaerobic functions.
Flavonols in Chocolate
Flavanols—one of the many antioxidants in cocoa—reduce UV-induced skin burning and help to fight off skin cancers. Cocoa contains the health benefits, so consuming dark chocolate with a high cocoa content is not only good for you, it can take you to that happy place with it's incredible taste.